Ninja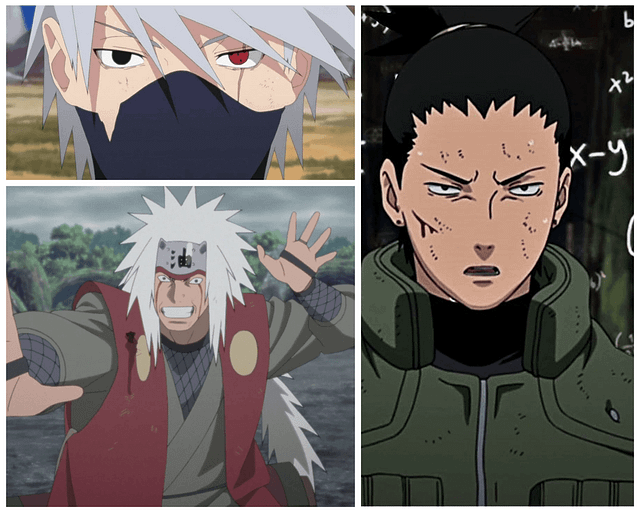 3 Stock Trading Strategies, Straight from Naruto 
Part 1
The first step in becoming a stock trader is first, deciding on your personal stock trading strategy. But with so many different strategies out there, how can one decide? For me, I recommend we turn to the anime Naruto for stock trading guidance.
Naruto is one of the most beloved anime of all time. Naruto is a Japanese anime series about a young ninja who dreams of becoming the Hokage, the leader of his village. The Naruto characters offer an interesting perspective on stock trading.
Kakashi — The Copy Ninja – Trade Stock like Elon Musk
Kakashi is known as the "copy ninja." he's gained this reputation from his ability to copy his opponent's own Jutsu. Kakashi's coping strategy is similar to what some successful stock traders do. They mirror the trading patterns of more established traders such as Elon Musk, Catherine Wood, or Nancy Pelosi.
By doing this, Kakashi (or the trader) can learn from the success of others and make trades that are more likely to be profitable. Of course, Kakashi isn't always successful in copying the Jutsu of his opponents. But when he can replicate their techniques, it can give him a significant advantage in battle.
In the world of stock trading, copying the patterns of successful traders can also lead to profitable trades. So if you're looking to take your trading to the next level, you might want to consider following in Kakashi's footsteps and adopting a stock trading copying strategy of your own.
Shikamaru — Technical Analysis
Shikamaru is a highly intelligent shinobi who prefers to outsmart his opponents. He achieves this by observing their Justsu and learning their technical limits. In the world of stocks, this strategy is called technical analysis.
Technical analysis attempts to predict future price movements by looking at patterns in past prices. Traders use charts and other tools to help them identify these patterns. By observing market trends and gathering information, traders can make informed decisions that may lead to profits.
Shikamaru's approach to battle is similar to technical analysis in that it involves observation, information gathering, and the strategic use of patterns. By using his intelligence and cunning, Shikamaru has proven time and again that he is a force to be reckoned with.
Jiraya — Qualitative Analysis –
Jiraiya is one of the legendary Sannin of the leaf. Jiraya is a fun-loving, albeit unorthodox teacher. Jiraya is an experienced Shinobi who trusts his gut instinct when fighting an opponent. In stock trading, this is known as qualitative analysis. While Quantitative Analysis (aka the Shikamaru method) relies on concrete evidence, Qualitative analysis uses subjective judgment based on "soft" or non-quantifiable data. Examples of "soft metrics" could include the happiness levels among employees or press coverage of a company's current CEO.
The qualitative analysis does not follow a specific set of criteria. And strategies and metrics used in this analysis method will be as unique as the number of traders in the market. It is also important to note that this type of stock analysis will constantly evolve, whereas technical analysis tends to change rarely.
Jiraya's gut instinct and experience have served him well in battle, and his students have benefited from his unconventional teaching methods. While Jiraiya may not be the most traditional teacher, there is no doubt that he is a skilled shinobi and a powerful ally.
Finding your Stock Trading Jutsu
Kakashi's ability to copy his opponent's Jutsu made him a threat to all. Following the examples of more advanced traders will give you an early edge in your trading career. However, copying others will only take you so far.
Shikamaru relied on technical analysis and his ability to identify patterns in enemy attacks. But was often at a disadvantage when situations moved too quickly, and he was unable to formulate a plan in time.
Jiraiya was one of the most powerful ninjas of his generation. He was also a master of qualitative analysis, using his gut instinct and years of experience to size up an opponent and predict their next move. However, Jiraiya's fate was sealed when he went up against an opponent who had already mapped out Jiraiya completely and developed an overwhelming advantage over him.
No stock trading system is perfect. And there are no rules against changing your strategy over time. But if you're looking to get started in stock trading, I'd recommend starting with one of these three and moving on from there. Be sure to check back in for Part 2 of our series, where we will examine 3 new Naruto characters and see how we can apply their combat styles to stock trading.
Believe it!